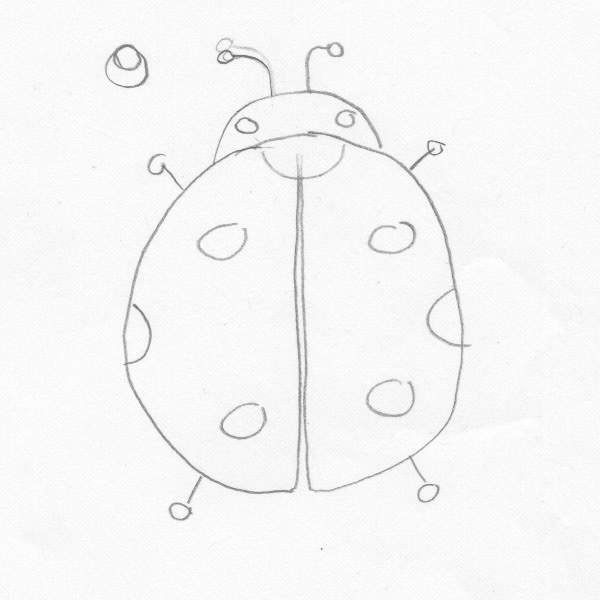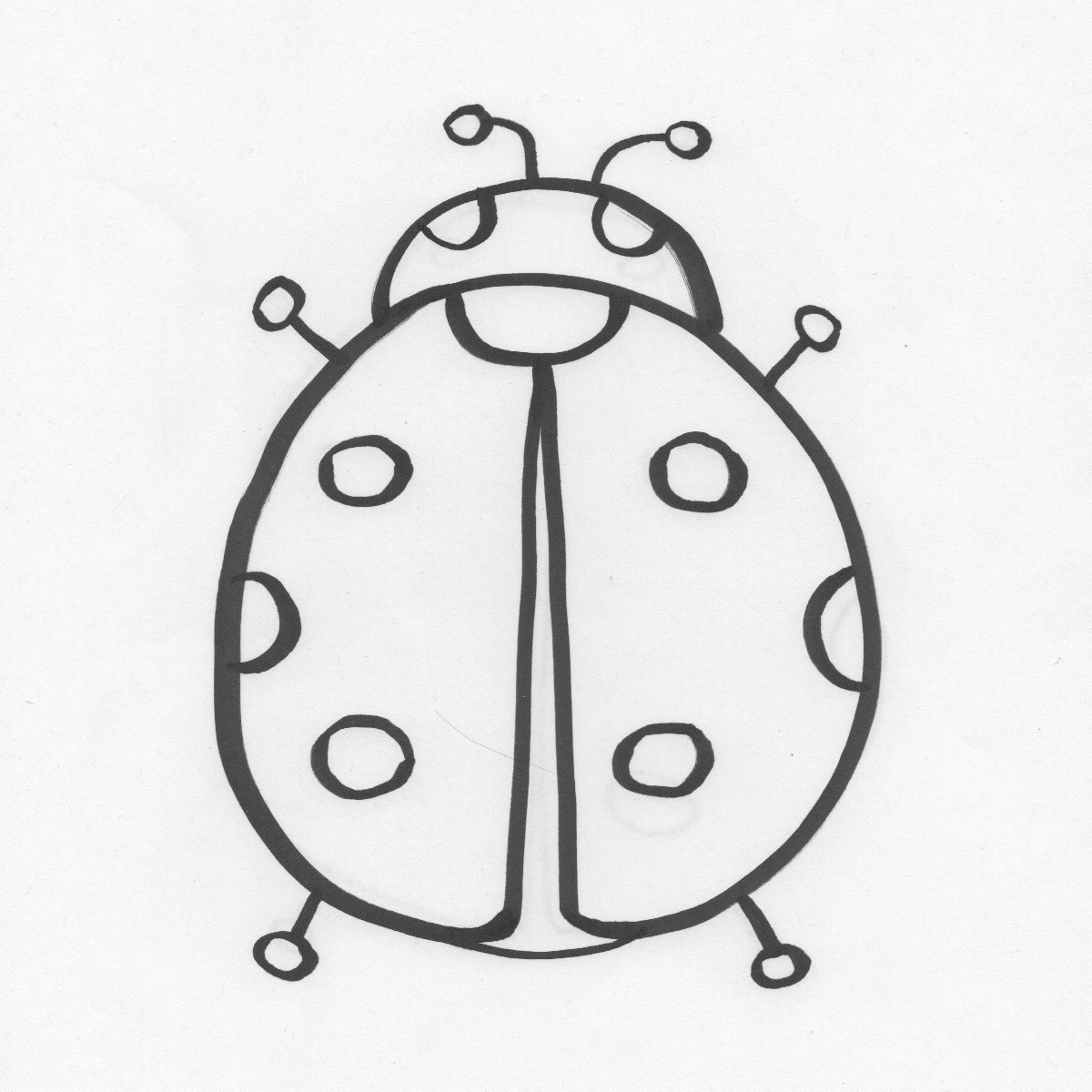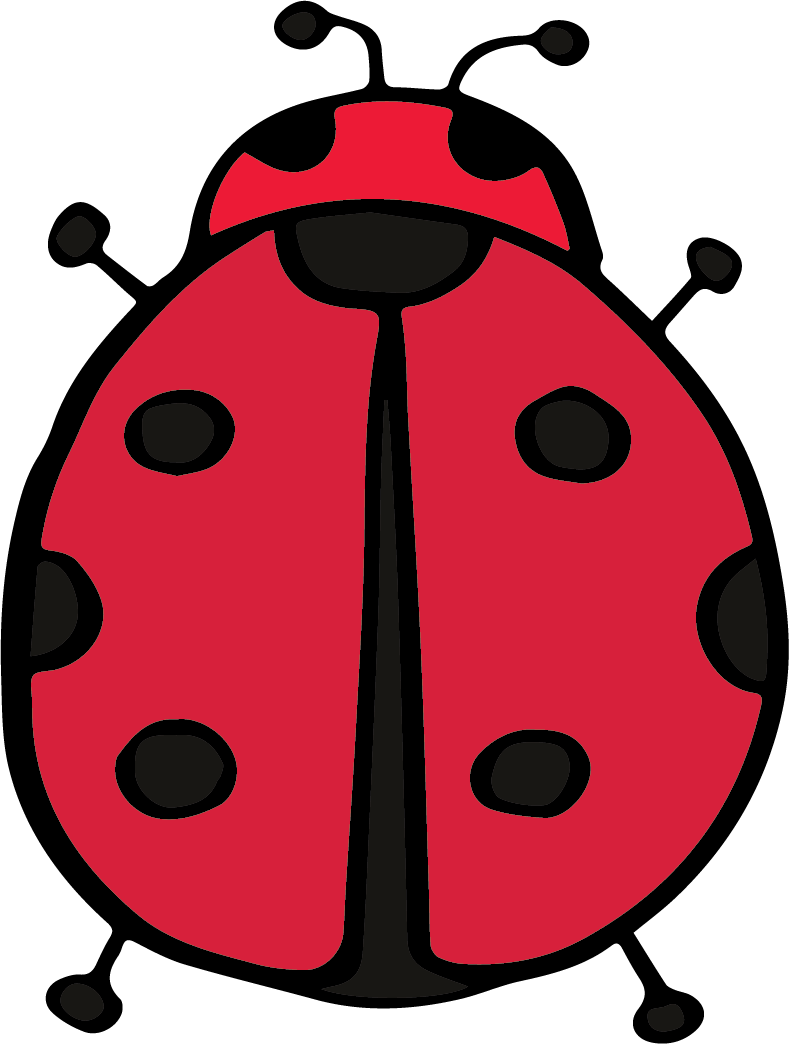 STEP 1: Find an image of a ladybug online. Sketch it in pencil. I do most of my sketches while at a Las Vegas drawing meet up. 
STEP 2: Scan it into the computer and resize it bigger. This is so I can draw it in thick marker more easily. Print out. 
STEP 3: Place a piece of paper over the artwork and draw it in Copic marker (brush tip). I like using a brush tip marker because it will vary the line weights. 
STEP 4: Scan this into Illustrator. Use auto trace. This creates a piece of vector art, with black outlines. Then I use the pen tool to fill in the areas with color.